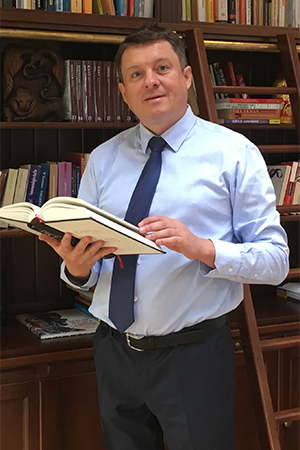 Tomasz Major Strategy Consultants is the brand under which a number of dedicated professionals from several independent firms throughout Europe collaborate to provide consulting, advisory, risk management and related services to a select base of clients. These firms are members of Tomasz Major Strategy Consultants. Each member firm provides services for a particular geographical region and is subject to the laws and professional regulations of the particular country or region in which it operates. Each member firm is structured in accordance with national laws, regulations, customary practices and other factors, and may secure the provision of professional services in its territory through subsidiaries, affiliates and other related entities. 
Our philosophy:
Over the last eighteen years Tomasz Major has not only built the most specialized cross-border employment consulting firm in Europe, but also, without doubt, the most discrete.
Here at GlobalEmployment.eu discretion is our passion, and every new addition to our firm is taught to embrace to this one simple, basic philosophy. 
Everything that we do is confidential, from salaries to perks to advancement and, most importantly, our client's information.Divulging of company business, as all our associates are taught, is a cardinal sin. Our associates are expected to work hard and behave with the utmost professionalism at all times and should neither seek nor court publicity. This confidential relationship between the consultant and the client is sacrosanct. It's a privileged relationship and we never divulge any information a client has given us, a code of conduct which applies as much to a consultant's personal, out of hours conversations as it does to their professional and work-based communications.
We are different, and we take pride in that. We have eighteen consultants numbered across Europe, so we are relatively small when compared to other firms. We don't recruit new members often; about once every other year, and then only those who we feel are the best at what they do. We offer some of the highest salaries and fringe benefits in Europe as well three months of vacation each year and, as such, we are very, very selective. We don't advertise openings and we don't solicit applications. We keep a low profile, and we do things according to our own very specific style and methods. Our firm demands and expects complete loyalty from its associates both towards our clients and the company. Our consultants are treated both fairly and professionally at all times and are extremely well compensated for their efforts.
It's an impressive firm and we're very proud of it.
We're a close-knit fraternity. We're small and we take care of each other. We don't have the cutthroat attitude towards our associates that some of the larger firms are famous for. We're very careful in whom we hire, and our goal is for each new associate is to become a partner as soon as possible. Towards that end we invest an enormous amount of time and money in ourselves, especially our new recruits. It is a rare occasion when a lawyer leaves our firm… We are prepared go that extra mile to keep careers on track. We aim to keep our workforce, as well as our clients, happy. We believe it is the most  productive and profitable way to operate a business, with obvious benefits being enjoyed by all parties concerned.
Last year, for firms of an equivalent or larger size to our own, the average turnover rate amongst associates was twenty-eight percent. At Tomasz Major Strategy Consultants, it was zero. The year before that it was also zero. We believe statistics like these speak for themselves and can point to the kind of satisfaction rates that our clients can also expect to achieve…